The Importance of Sustainability in Virtual Event Planning
In today's interconnected world, sustainability goes beyond just environmental conservation. It's about creating a lasting positive impact on society, the environment, and the economy. When planning virtual events, the consideration for sustainability is imperative. By integrating sustainable practices, we not only reduce the carbon footprint but also set a positive example for attendees, sponsors, and stakeholders.
Understanding Virtual Online Event
What is a virtual event?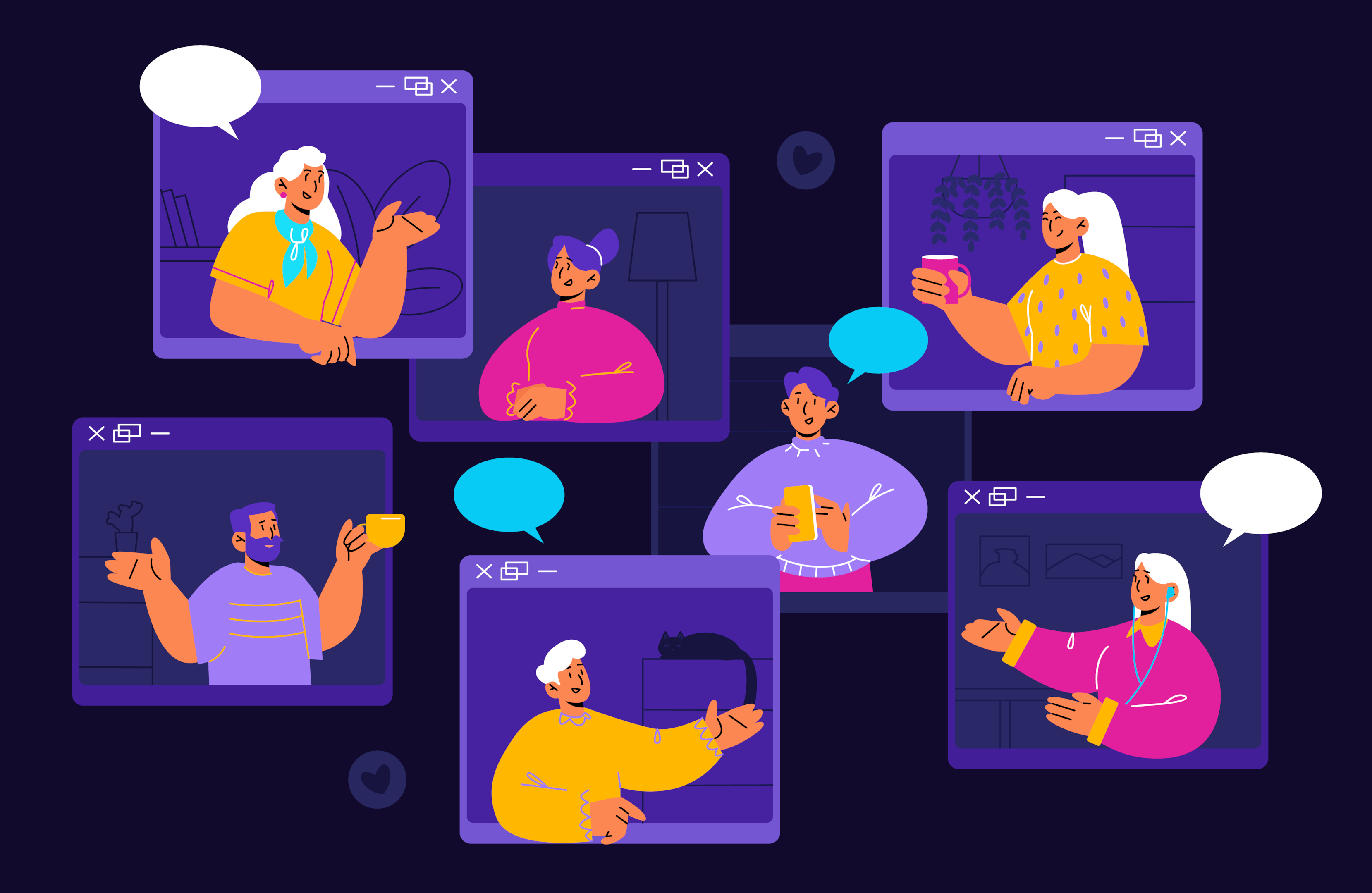 Virtual events are hosted online, often using live video feeds, with all interactions such as networking and exhibitor displays available digitally. Some use production crews and studios for enhanced visuals. Despite the swift shift to virtual events after the COVID-19 pandemic, the transition was facilitated by robust event management software, aiding companies and professionals in planning and execution.
How does a virtual event work?
Virtual events leverage technology to streamline attendee experiences. Users can easily register, view live sessions, network, visit exhibitor booths, and participate in interactive activities. Meanwhile, organisers are responsible for ensuring smooth streaming, managing interactive tools, and addressing technical challenges.
The Technical Backend: Platforms and Tools
Any successful virtual event is heavily reliant on the choice of platform and tools. Several platforms cater to different needs, from webinars to full-fledged conferences.
Factors like the expected number of participants, the nature of the event, and the desired interactive features will determine the right platform.
Streaming, Interactivity, and Attendee Participation
Streaming is the backbone of any virtual event. It should be smooth, high-quality, and free of lags or interruptions. Many platforms offer the ability to pre-record segments, ensuring that the content delivery is flawless.
Interactivity is where virtual events can truly shine. Tools such as Q&A sessions, chat rooms, and live polling can make attendees feel more involved and engaged.
The ability to interact not only with the hosts or speakers but also with other attendees through networking sessions can recreate the social aspects of an in-person event.
Why host a virtual event?
Global Reach
One of the most significant benefits of hosting a virtual event is the ability to reach a global audience. Without the constraints of geography, attendees from all over the world can join—making it ideal for international companies or events with a global fan base.
Cost-Effective
Without the need for a full physical event venue, catering, or even transportation, virtual events can be far more budget-friendly.
Flexibility
Virtual events offer flexibility in terms of scheduling and content delivery. With options for live, pre-recorded, and on-demand sessions, organisers have the flexibility to cater to various audiences across different time zones.
Environmentally Friendly
With no travel involved, virtual events significantly reduce the carbon footprint. Furthermore, the absence of printed materials or physical amenities further reduces environmental impact.
Inclusive
Virtual events break down barriers. Whether it's geographical constraints, physical disabilities, or other restrictions that might prevent someone from attending an in-person event, many virtual event platforms offer an inclusive space for everyone.
In-Person vs. Virtual Events
The transition to virtual events was already underway, but the COVID-19 pandemic hastened its adoption due to travel and meeting restrictions. By 2020, roughly one in three individuals had participated in some form of virtual event, be it webinars or online classes.
Virtual event platforms enable global hosting, maintaining social distancing norms, and providing personalised experiences. From sports and entertainment broadcasts to educational courses and debates, many traditionally in-person activities have transitioned online.
These virtual alternatives restore the visibility companies and speakers lost from the absence of physical events, showing that the virtual event trend, backed by advanced platforms, is catching on across industries.
Is Virtual Event Planning Any Different From the In-Person Event?
Yes, while the foundational principles of event planning remain, there are unique challenges and opportunities in the virtual realm;
Virtual events rely heavily on technology, necessitating a dependable platform, stable internet connection, and contingency plans for potential technical glitches.
Keeping attendees engaged online can be challenging. Innovative solutions, such as polls, breakout sessions, and interactive Q&A, become vital.
Virtual attention spans can be shorter. Thus, the content might need to be more dynamic and segmented differently than in in-person events.
One of the consequences of in-person events, networking needs to be reimagined for the virtual space, potentially using dedicated networking tools or virtual meeting "rooms."
Limitations of Virtual Events and Their Benefits
Like any format, virtual events come with their set of limitations:
Lack of personal interaction
The palpable energy of in-person meetings is hard to replicate online.
Potential technical issues
Connectivity or platform-related issues can disrupt the flow.
Ensuring consistent attendee engagement throughout can be more demanding.
Despite these, the benefits, including global reach, cost-effectiveness, scalability, and flexibility, often make virtual events an attractive option for many organisers.
Virtual vs. hybrid events
A blend of both worlds, hybrid events combine the elements of in-person and virtual events. This format allows for a physical gathering of participants, while also broadcasting content online for virtual attendees.
Hybrid events cater to a broader audience, providing the tactile experience of in-person events and the accessibility of virtual ones. They capture the best of both formats but also require meticulous planning to ensure both in-person and online participants have a seamless experience.
Understanding Hybrid Events and Their Benefits
Hybrid events are the future for many industries. They offer;
Attendees can choose their mode of participation based on comfort, availability, physical location, or even global situations (e.g.: pandemics).
While the physical venue has a limit, the virtual component can accommodate a much larger audience.
They can be more budget-friendly for attendees, eliminating travel and accommodation expenses.
Hybrid events provide diverse networking opportunities, combining in-person interactions and virtual networking tools.
Types of virtual events
The COVID-19 pandemic accelerated the shift from in-person to virtual events. Many companies adopted virtual platforms to reduce carbon footprints and travel costs. Additionally, educational institutions and training entities leveraged these platforms to reach global audiences.
Let's delve into the seven prominent types of virtual events.
Webinars and Online Workshops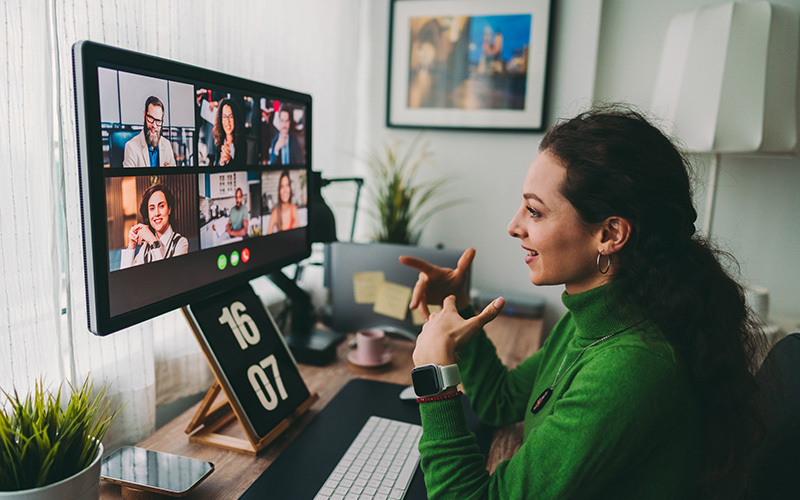 A webinar is an online seminar delivered through virtual platforms, typically lasting one to three hours. They often feature one-way video, though interactive sessions are also common. Webinars enable global participation without travel, offering significant savings. Real-time Q&A enhances engagement, and with the right virtual event software, they cater effectively to diverse industries.
Virtual Conferences
Virtual conferences span multiple days, with comprehensive agendas and large pools of speakers and attendees, differentiating them from webinars. These conferences often feature sponsors and exhibitors. Thus, the chosen virtual event platform should support breakout rooms for simultaneous sessions, virtual sponsors and exhibitor booths, and engagement tools like live polls, networking lounges, and gamification. Here's how you can effectively engage with your audience during a virtual conference. They are more cost-effective than in-person events, but their success hinges on robust and user-friendly software.
Virtual Exhibitions/Virtual Trade Shows
A virtual exhibition is an online event where exhibitors display their products in digital booths. Using 2D or 3D designs with interactive features, these booths allow attendees to view product info, and videos, and engage in live chats. This format is cost-effective, available 24/7, and provides a convenient space for attendees to connect with exhibitors.
Hybrid Events
A hybrid event combines in-person and virtual elements, broadening reach and accessibility. For instance, a U.S. seminar in virtual setting can attract global participants without travel. This increases ticket sales for organisers and cuts travel costs for attendees. Key considerations for such events include a dedicated team for live streaming or recording and choosing between real-time or pre-recorded content. Many global companies are adopting this model for internal meetings, reducing costs and enhancing team unity across various locations.
Virtual Networking Sessions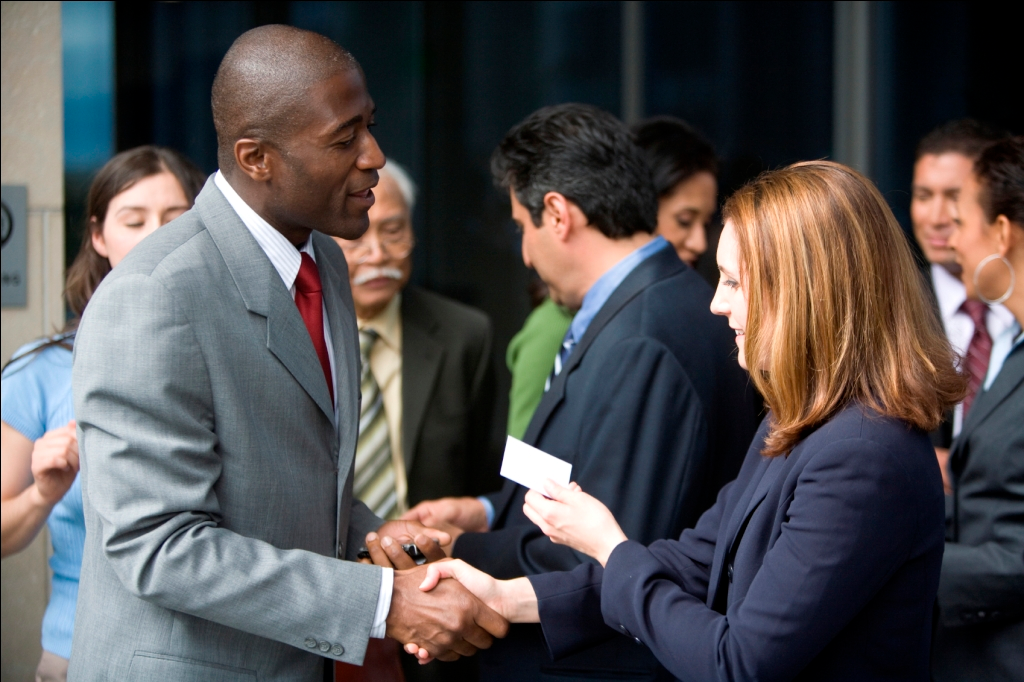 A virtual networking event facilitates professional connections in a digital environment. These online events often use interactive platforms for group discussions, breakout rooms, and video chats. Features might include topic-specific forums, quick chat pairings, and interactive tasks to boost engagement. Although missing the spontaneous nature of in-person interactions, virtual networking offers global accessibility, convenience, and reduced costs, eliminating the need for venues or travel.
Virtual Team-Building Activities
A virtual team-building activity fosters cohesion and boosts morale in remote work settings. Using online platforms, participants engage in collaborative challenges like virtual escape rooms, trivia competitions, and team projects. Although lacking physical interaction, these digital events offer many benefits. They're accessible, inclusive for geographically dispersed teams, require minimal logistics, and are often more cost-effective by eliminating venue and material expenses.
Virtual Product Launch
A virtual product launch unveils a company's latest innovation to a global audience, maximising interactivity and engagement. Through dynamic platforms, organisers can offer live product demos, interactive exploration modules, and instant Q&A sessions. The inclusion of AR or VR can enhance the attendees' experience, letting them virtually "try" the product. Despite lacking the tactile element of physical events, virtual launches are more cost-effective, have a broader reach, and offer scheduling flexibility, making them a strategic choice for modern businesses.
Virtual event ideas and examples
In 2020, the pandemic drove a surge in virtual events. Notable examples include Salesforce's World Tour in Sydney with a million video views, NBA's virtual fan experience on Microsoft Teams, and Tomorrowland's 3D digital music festival. Malaysia also showcased events like #MuzikDiRumah concerts and the Invest Malaysia Kuala Lumpur 2020 conference. Platforms like Evenesis played a key role in these events, focusing on real-time interactions, audience engagement, and data analytics.
Pitfalls of virtual events
Technical Issues
Technical issues are a common pitfall in virtual events. Glitches like stream lags or platform crashes can harm event quality. Organisers must test their tech in advance and have a support team on standby to handle issues.
Lack of Engagement
Virtual events can sometimes struggle to capture and maintain attendees' attention. The absence of physical space and direct human interaction can make participants feel disconnected, leading to reduced engagement or even early dropouts.
Inadequate Preparation and Training
Inadequate training can be a major pitfall for virtual events. Even seasoned speakers can struggle with unfamiliar platforms, leading to delays and a compromised event experience.
Content Overload
With the ease of including numerous speakers and sessions, there's a risk of cramming too much into a virtual event. This can lead to information overload for attendees, making it harder for them to retain or engage with the material.
Planning a Virtual Event
For both event organisers and participants, virtual events offer a unique, engaging experience. But just like traditional events, careful planning is essential to ensure success. Here's a step-by-step guide to planning your next virtual event effectively.
How to plan a successful virtual event
Step 1: Define The Event's Purpose and Goals
To plan a successful virtual event, organisers must define clear objectives. Whether it's for education, networking, or a product launch, having a distinct purpose aids decision-making. Ensure goals are measurable and realistic, such as targeting specific attendance numbers or focusing on engagement metrics.
Step 2: Knowing Your Audience
Understanding your audience is crucial. Organisers should identify their target audience's needs and preferences. Conducting surveys or polls before the event can provide insights into their interests.
Step 3: Decide on a Theme and Format
For virtual events, creativity is key. Choose a theme and format that appeals to both organisers and attendees. Depending on your platform, consider options like breakout rooms, a main stage, or virtual booths.
Step 4: Budgeting
Budgeting for virtual events is crucial, accounting for costs like the platform, marketing, speakers, and outsourced services. Always allocate funds for unforeseen expenses to tackle unexpected issues.
Step 5: Duration, Date, and Time
When planning a virtual event, consider its duration to keep attendees engaged without overwhelming them. Factor in global time zones for accessibility, and offer recorded sessions for those who can't attend the live event.
Step 6: Content Planning
After selecting a theme, choose an appropriate format like webinars, panel discussions, or workshops based on your content. Plan your event thoroughly, incorporating regular breaks to prevent content fatigue and offer networking opportunities. If targeting a global audience, ensure content is culturally sensitive and inclusive.
Step 7: Promotion and Marketing
Effectively marketing your virtual event is crucial. Use a multi-channel approach, including email campaigns, social media, and paid ads. Enhance your outreach with promotional materials like banners, videos, and infographics. Early-bird prices or discounts can also stimulate interest and increase registrations.
Central to your event marketing is an SEO-friendly event website, detailing the event's agenda, speakers, and other pertinent information. In virtual settings, this website's significance is magnified. Evenesis' Event & Conference Website Design Service enables a responsive, information-rich site tailored for all devices.
Step 8: Registration and Ticketing
A successful virtual event begins with an intuitive registration system, streamlining sign-ups and capturing key attendee data.
Ticket pricing, whether free, tiered, or VIP, should reflect the event's value. Using tools like Evenesis's Event Registration enhances this process with customisable features, ensuring a smooth kickoff to the virtual experience.
Step 9: Monetise Strategies
Effective monetisation in virtual events hinges on balancing access and revenue. Offering free access alongside tiered or VIP pricing attracts diverse audiences and ensures income.
Incorporating sponsorships, virtual booths, and subtle advertising can further boost revenue. However, it's essential to integrate these strategies seamlessly, ensuring attendees get value without feeling overwhelmed by marketing.
Step 10: Prepare Event Materials
The success of a virtual event hinges on thorough preparation, particularly in curating event materials. Well-designed presentation slides and digital handouts reinforce the event's theme and facilitate engagement.
Pre-recorded content, besides acting as a backup during technical issues, can also maintain event momentum. Whether used during unplanned interruptions or scheduled breaks, these resources ensure a smooth and enriched attendee experience.
Step 11: Communication
Effective communication is essential for a successful virtual event. Regular reminders and updates keep attendees informed and eager. Highlighting the event's value proposition can attract more participants and build anticipation.
Engaging with attendees beforehand sets clear expectations and can prevent issues. During the event, maintaining open communication, outlining the flow, promoting interactions, and prompt responses enhance the overall virtual experience.
Step 12: Technical Preparations
For successful virtual events, thorough technical preparations are key. Before the event, it's essential to test the platform, equipment, and internet connectivity to foresee and address any issues. Using a reputable virtual event technology platform ensures stability.
On the event day, a dedicated technical support team should be ready to handle any glitches. Tech rehearsals with speakers and tutorials for attendees ensure everyone is prepared and confident.
Additionally, contingency plans, like backup speakers or pre-recorded content, offer a safety net against unforeseen technical challenges.
Step 13: Feedback and Analytics
Collecting feedback and analysing data are pivotal for refining virtual events. Organisers should seek attendee insights both during and after the event, using post-event surveys to understand their experiences.
Beyond qualitative feedback, real-time analytics, such as attendance and engagement metrics, are essential. By combining these qualitative and quantitative insights, organisers gain a comprehensive view of the event's impact.
With tools like Evenesis' Event Analytics, organisers can delve into this data, ensuring each subsequent virtual event is even more successful.
Step 14: Post-Event Activities
Though the virtual event has ended, the engagement doesn't end there. Organisers should send personalised thank-you notes to attendees, speakers, and sponsors.
Beyond showing gratitude, it's pivotal to amplify the event's impact by sharing session recordings or highlights for those who missed out.
To enhance future events, analysing feedback and vital metrics will pinpoint the event's successes and areas needing refinement, aligning more closely with audience preferences.
Step 15: Contingency Planning
For live virtual events, a robust contingency plan is essential due to potential unpredictabilities. Despite meticulous preparations, technical glitches can occur.
Organisers should have alternative solutions ready, like backup speakers or pre-recorded content for live feed issues. Having a clear protocol equips the team to quickly tackle and resolve unexpected challenges, ensuring a seamless experience for attendees.
Hosting and Running a Virtual Event
Successfully hosting a virtual event goes beyond the preparation; it's about real-time execution that delivers a memorable experience for attendees. This section dives into the essentials of managing and executing a successful online event, from engagement strategies to real-time problem-solving.
How to emcee a virtual event
Step 1: Keeping the Audience Engaged
Engaging attendees in a virtual event hinges largely on the emcee's strategy. Given that an impressive 93% of individuals believe video enhances engagement, it's evident that dynamic visuals are essential.
A proficient emcee harnesses tools like real-time Q&A, polls, and immediate feedback channels to keep the audience immersed. Infusing the proceedings with light interludes, such as trivia or anecdotes, can rejuvenate attendees.
Furthermore, an emcee's vibrant energy and enthusiastic tone can shape the event, inspiring active participation and ongoing connection.
Step 2: Promoting Sustainability Throughout the Event
In a world leaning towards sustainability, it's vital to incorporate eco-friendly measures in virtual events.
An emcee can champion this by underscoring the virtual format's environmental benefits, like a lower carbon footprint than in-person events.
Prioritising digital over print resources, offering sustainable prizes, and sharing green tips aligned with the event's theme can motivate attendees towards eco-conscious actions.
Virtual event engagement strategies
In the evolving virtual event landscape, crafting impactful engagement strategies is essential. Successful virtual events combine content delivery with interactive features to keep attendees actively involved.
Chat Function
A virtual event platform should monitor community chats and session responses. Insights from these interactions offer a deeper understanding of the audience's perspectives, aiding in refining future event quality.
Effective Attendee Engagement in Virtual Events
Incorporating interactive tools such as breakout rooms, real-time chats and even Evenesis' live Q&A and polling can foster a sense of community and facilitate peer-to-peer interactions.
Simultaneously, gamification elements, rewards for participation, and scheduled networking breaks can stimulate attendee involvement.
Quiz and trivia between sessions
To keep attendees engaged, intersperse sessions with quizzes and trivia. Host them as contests, rewarding those with the most correct answers. For training events, consider offering certificates of participation to attendees who actively engage in these quizzes.
Leverage attendees' natural curiosity by incorporating polls or word clouds, allowing them to express their opinions. These live polls can be visible to all, and speakers can utilise the results to enhance their presentations.
Hashtag Competition on Social Media
Encourage attendees to promote your event on social media using an official hashtag alongside their own. You can also incorporate a lucky draw for those using the official hashtag to boost event visibility and keep participants engaged.
Incentivising promotions boosts outcomes, even in the virtual world of events. Consider sending attendees tangible items, such as branded merchandise for early registrants, signed books from authors, or care packages with essentials like masks and sanitisers. The possibilities are vast!
One interesting way to engage the attendees on a virtual event platform is to include some mini-games they can play during breaks. Mini-games can also be customised to the company's branding. It will be more engaging if the mini-games are of a competitive nature and prizes are given out to winners.
Make your virtual event memorable with a virtual photo booth! Most people enjoy sharing their life visuals or what they are currently doing. You can have a virtual photo booth made available in the virtual event platform so that your attendees can have the opportunity to take photos of themselves while attending the event.
One of the main purposes of attending such events is the opportunity to network with like-minded professionals or get connected with potential clients. Therefore, a networking lounge where attendees can engage in two-way video communication with their fellow attendees is crucial. Meeting and networking activities in these virtual tables or booths can be quite an engaging activity.
Just like the in-person events, you can inject more fun entertainment into your virtual events. You can plan a virtual mini-concert, stand-up comedy show, DIY workshop, magic show, and the list goes on. This will not only engage attendees, it keep them entertained and most importantly, it will make the event memorable.
How to host a virtual networking event
Step 1: How To Foster Genuine Connections and Interactions Online
For a genuine online connection, a balance of technology and personal interaction is essential. Utilising ice-breakers, themed breakout rooms, and engagement tools like chat, polls, and Q&A can boost interaction.
Promoting video use among attendees can also amplify the feeling of connection. Organisers can further facilitate smooth conversations by providing discussion prompts or topics.
Step 2: Feature Evenesis' Business Matching Service
For event organizers and hosts looking for a more tailored approach to networking, Evenesis offers a business matching service that employs advanced algorithms to align attendees based on mutual interests and objectives.
By leveraging this service, hosts can ensure attendees are paired in a way that maximises potential business outcomes, collaboration opportunities, or mutual learning experiences.
Choose The Right Virtual Event Platform
Essential Features in Top Virtual Event Platforms
One-Stop Solution/One Source Event Management
Your event planning platform should be able to take care of all the responsibilities of event management from invitations, registrations, payment, listing out agendas, etc. from the same system.
The system of data maintenance allows an event planner insight into all the materials, responses and estimation of the investment and return. Such a tool that manages everything from one point is a highly reliable source for an event planner.
User-Friendly & Customisable
The essence of any great platform lies in its ease of use and adaptability. Attendees should be able to navigate the platform effortlessly, with intuitive interfaces and straightforward onboarding processes.
Moreover, the ability to customise the platform to align with the brand's aesthetics and specific event themes is crucial.
Such customizability ensures that the hosts can foster a more personal connection with their attendees.
Reliable Streaming
When talking about virtual events, it's important to note that dependable streaming cannot be overstated. Attendees expect a seamless online experience, devoid of technical glitches or interruptions.
A robust streaming capability ensures that video and audio transmissions are of the highest quality, allowing presenters to effectively communicate their messages and maintain audience engagement.
On-Demand Live Content From The Platform
The ideal virtual event platform should support both live and pre-recorded content to enhance user experience. Whether it's keynotes, workshops, or debates, attendees should have the option to view sessions they missed.
Essential features also include interactivity like Q&A and live polls. Moreover, platforms should offer editing tools for refining recorded content before sharing it on social media. Additionally, the platform should facilitate video broadcasting and playback, focusing on key points for attendees who prefer just to listen.
Engagement Tools
A virtual event software needs to have Q&A function at the very least. This feature is particularly important when a virtual conference or webinar is being hosted. A live Q&A session will add greater engagement to the virtual event.
Analytics & Reporting
A key advantage of virtual events is the rich data they generate, offering insights about the audience. Advanced virtual event platforms retrieve this data, which is pivotal for future planning and marketing.
Key data metrics include:
Position and Industry of Attendees: While demographics like age or gender aren't typically collected, knowledge about attendees' industries and positions is valuable.
Content Popularity: Platforms identify sessions with high attendance and subjects most preferred by the audience, providing insights into their interests.
Engagement Time: Metrics showing how long an attendee engages with a session help rank popular topics, aiding future planning.
Content Ratings: Platforms should allow for content rating. Gathering feedback and ratings helps organizers gauge session success.
Integration & Scalability
In today's digital age, a virtual event platform's ability to integrate with other tools is essential. Seamless integration allows event planners to sync data, utilise marketing tools, and enhance the attendee experience. Discover more about this in How to Select the Best Virtual Event Solution.
Scalability is equally vital. The platform should adapt as events expand in size and complexity. Whether for small workshops or global conferences, a robust platform that accommodates varying audience sizes ensures long-term success. For insights on platform features, see What Should the Best Virtual Event Platforms Entail?
Hardware Requirement
It is best to use a device with a large enough screen to keep multiple tabs open. A smartphone is ideal for participants, but a laptop or desktop is recommended for hosts. Make sure your device has a microphone, camera, and speakers, which you can either enhance internally or externally.
What can Evenesis do for your virtual event?
A virtual event platform that comes with a landing page or microsite option with a seamless data procuring registration form with RSVP invitation and reminder email function.

Automated and enriched event data and analytics to measure attendee behaviour.

Post-event reports, feedback surveys and newsletters that add value to the event organisers and companies.

The virtual event software includes embeddable widgets, QR code generators, voucher codes, and more.

A versatile and simplified virtual event platform with the capability to host different types of events including webinars, virtual conferences, virtual exhibitions, and hybrid events.

A virtual event software that supports a unique ticketing system for hybrid and in-person events.

Create unlimited promo codes and different ticket types to cater to your event requirements.

Available email templates that save you time from crafting email content from scratch.

Event website as an optional add-on to boost your corporate and event branding.

Updating social media with curated predictive tools.

Multiple payment options for both local and international attendees are supported. The payment gateway can be automatically integrated into the registration page. The payment mode is self-enabled, supporting Credit Card, FPX, Online Banking, and eWallets.

Event registration can cater to group registration or individual registration, enabling better attendee management.

Responsive and mobile-friendly where you can access and view your virtual events on smartphones or tablets.
Conclusion
Embracing Sustainability in All Aspects of Event Planning
Sustainability in event planning is now a necessity. Integrating eco-friendly practices and solutions into event planning not only reduces environmental impact but also elevates the overall experience. By focusing on sustainability, organisers can encourage attendees to adopt and appreciate these values, ensuring a greener and brighter future for all events to come.
FAQ
How do I choose the right platform for hosting my virtual event?
Choosing the right platform requires understanding your event's goals and audience size, then matching those to a platform's features and capabilities. Look for platforms that offer reliable streaming, user-friendly interfaces, customisation options, integration & scalability, and have clear hardware requirements.
What are the key elements that make a virtual event successful and engaging?
Key elements include interactive content, opportunities for attendee participation, high-quality audio and video, a clear agenda, and a platform that's easy for attendees to navigate. Moreover, pre-event promotion, post-event follow-up, and incorporating sustainability can enhance attendee experience and engagement.
How can I ensure my virtual event has a minimal carbon footprint?
Opt for digital marketing and promotional materials, utilise energy-efficient streaming servers, encourage attendees to participate using eco-friendly practices at home, and integrate sustainable technologies or platforms that prioritise green initiatives.
What are hybrid virtual events, and how do they differ from regular virtual events?
Hybrid events combine in-person and virtual elements. While regular virtual events are entirely online, hybrid events allow for a physical audience while also broadcasting content for virtual attendees. This dual approach extends reach while catering to both online and offline participants.
How do I effectively promote my virtual event to a larger audience?
Utilise social media, email marketing, partnerships, and paid advertisements. Offering early bird specials, engaging content teasers, or guest speaker announcements can generate buzz and drive registrations.
What strategies can I employ to make my virtual networking event feel more personal and interactive?
Foster interactions through breakout sessions, virtual networking lounges, or one-on-one video calls. Incorporate ice breakers, Q&A sessions, and interactive polls. Use platforms that facilitate business matching or spontaneous interactions among attendees.
How do I gather feedback from attendees after the virtual event ends?
Distribute post-event surveys or feedback forms, conduct live polls during the event's conclusion, or utilise analytics tools provided by your virtual event platform to gauge attendee engagement and areas of improvement.
What are some examples of sustainable prizes or incentives I can offer during my virtual event?
Offer digital gifts like e-books, online course subscriptions, or digital gift cards. Consider eco-friendly physical products like reusable water bottles, plantable pencils, or items made from recycled materials. Donations to environmental charities in the winner's name are also a great sustainable incentive.
How can I incorporate sustainability practices into every stage of my virtual event planning?
Begin with eco-friendly event promotion, choose a green virtual platform, offer sustainable prizes, and encourage eco-friendly practices among attendees. Post-event, analyse your event's carbon footprint and consider offsetting it through tree-planting initiatives or donations to sustainability-focused organisations.