Virtual events have become a norm and it is going to stay for good. However, there are still a lot of unknown areas for event organizers, venue planners, onsite personnel, and everyone else involved in the virtual fundraiser planning process. Therefore, we have compiled a list of virtual events examples to ease you in.
The virtual events listed below are from a variety of businesses and range in size, length, and technology.
10 virtual event ideas to inspire organisers
1. Interactive Q&A Sessions
Interactive Q&A sessions have become pivotal in humanising virtual events. These sessions foster real-time engagement, allowing attendees to voice queries and obtain instant feedback, creating a more immersive and personalised experience for online events.
With today's advanced event platforms, Q&A sessions can encompass live polls, emoji reactions, and even video queries.
For organisers, this direct interaction not only gauges audience interest but also provides valuable insights for future event planning.
By seamlessly integrating these sessions, events transform into participative dialogues, enriching the experience for all participants.
2. Audience Polls to Gather Feedback
Audience polls serve a dual purpose: they engage attendees in real time and provide organisers with invaluable feedback.
By integrating quick polls during sessions, events become interactive forums where attendees voice their opinions, preferences, or understanding of the content.
For organisers, these instant insights are golden; they allow for immediate adjustments, gauge session efficacy, and inform future event planning. Hence, polls transform passive viewership into a two-way dialogue, enriching the virtual event experience for everyone involved.
3. Breakout Rooms
Breakout rooms offer a dynamic twist to virtual events, enabling more intimate group discussions within a larger event setting. These segmented spaces in virtual settings are ideal for workshops, team brainstorming, or niche topic discussions, allowing for deeper dives into specific subjects.
For organisers, breakout rooms not only enhance participant engagement but also provide opportunities to cater to diverse audience interests, gather focused feedback, and foster collaborative environments, making them a must-have feature for multi-faceted virtual events.
4. Workshop Kits Sent In Advance
Workshop kits sent in advance elevate virtual events by bridging the tactile gap, providing participants with materials to engage hands-on during sessions.
By sending these curated kits prior to the event, organisers can simulate in-person workshop dynamics in the virtual environment, enriching the learning experience.
Such proactive measures not only heighten anticipation but also demonstrate a commitment to delivering tangible value, reinforcing attendee engagement and fostering a memorable interactive atmosphere.
5. On-Demand Playback Sessions
On-demand playback sessions address the global nature of virtual events, ensuring that no participant misses out due to time zone differences or scheduling conflicts.
By offering recorded versions of live sessions, organisers empower attendees to engage with the content at their own pace and on their own schedule.
This flexibility not only enhances the attendee experience but also increases the event's reach and longevity, creating additional value for both the organiser and the audience.
6. Product Demo Videos
Product demo videos serve as a cornerstone for virtual events, especially when unveiling new products or services. These videos offer a visual and detailed walkthrough, allowing attendees to grasp the nuances and functionalities seamlessly.
For organisers, incorporating well-crafted demo videos ensures clear communication, reduces misconceptions, and showcases the product's value proposition effectively.
By integrating these demos, events can captivate and educate audiences simultaneously, driving interest and facilitating informed decision-making.
7. Virtual Meet-And-Greet with Artists
Virtual meet-and-greets with artists breathe life into virtual events by offering fans a rare, personal connection with their favourite artists or personalities.
These sessions, often facilitated through video calls, simulate the intimacy of in-person interactions, fostering loyalty and enhancing event allure.
For organisers, these meet-and-greets represent a unique value proposition, driving ticket sales and creating buzz. By orchestrating these intimate moments, events can distinguish themselves, promising audiences more than just content—a memorable, personal experience.
8. Merchandise Pop-Up Stores
Merchandise pop-up stores inject a tangible element into the digital event landscape, offering attendees exclusive memorabilia or products tied to the event theme.
These virtual storefronts, accessible within the event platform, amplify engagement by leveraging the attendees' excitement and desire for souvenirs.
For organisers, pop-up stores present an additional revenue stream and an avenue for brand promotion, ensuring that the event's impact lingers beyond the screen through cherished keepsakes.
9. Themed Virtual Rooms for Specific Interests
Themed virtual rooms for specific interests offer a curated space within the broader event, catering to niche audiences or topics.
These rooms, adorned with visuals and content tailored to a particular theme, ensure participants find a segment of the event that resonates deeply with their interests.
For organisers, creating these specialised rooms enhances user engagement, fosters deeper connections, and facilitates targeted networking or discussions, making the event experience diverse yet personal for each attendee.
10. Group Challenges with Prizes
Group challenges with prizes infuse a spirited competitiveness into virtual events, motivating attendees to actively participate and collaborate. Whether it's a trivia quiz, design contest, or problem-solving task, these challenges captivate audiences by promising tangible rewards for their engagement.
For organisers, these challenges not only drive active participation but also foster community building among attendees.
By integrating enticing prizes, the event not only becomes more interactive but also leaves participants with memorable moments and coveted takeaways.
18 Standout virtual events setting the benchmark
Virtual Conferences and Summit
MIDA AMC 2022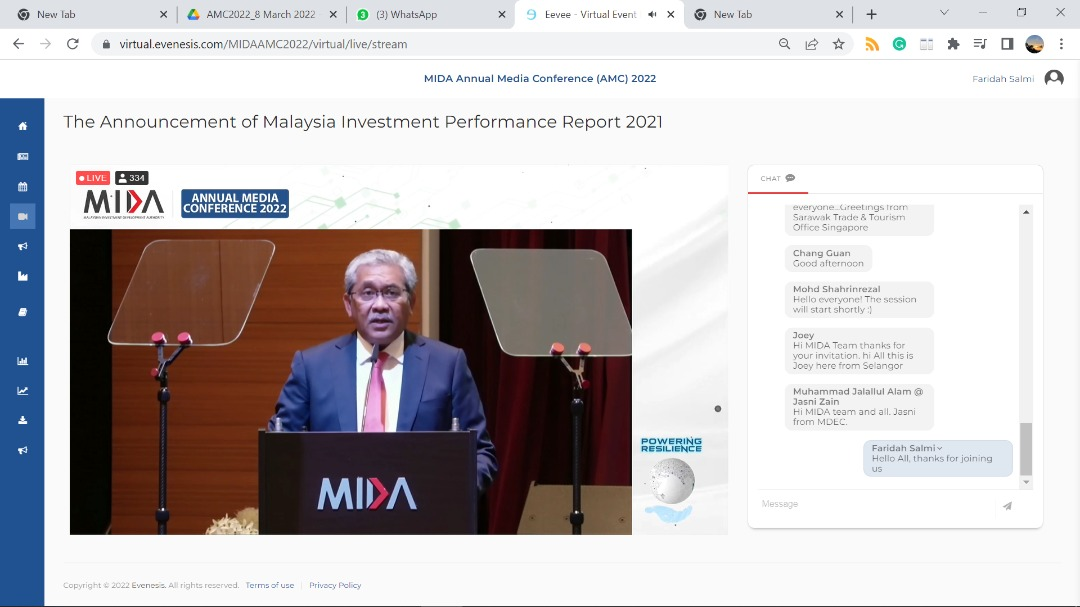 The Annual Media Conference (AMC) is a flagship event organised by the Malaysian Investment Development Authority (MIDA), dedicated to announcing Malaysia's annual investment performance across manufacturing, services, and primary sectors.
Given the pandemic backdrop, the 2022 AMC adopted a hybrid format, adhering to safety standard operating procedures (SOPs) set by the Malaysian National Security Council (MKN).
The AMC 2023 will unveil the 'Malaysia Investment Performance Report 2022', themed 'Sustainable Investment for Growth'. Apart from this, the event will also spotlight supplementary data and a Quality Projects Showcase. The AMC website will be organised to provide easy access to all its vital information and reports.
Salesforces World Tour Sydney Reimagined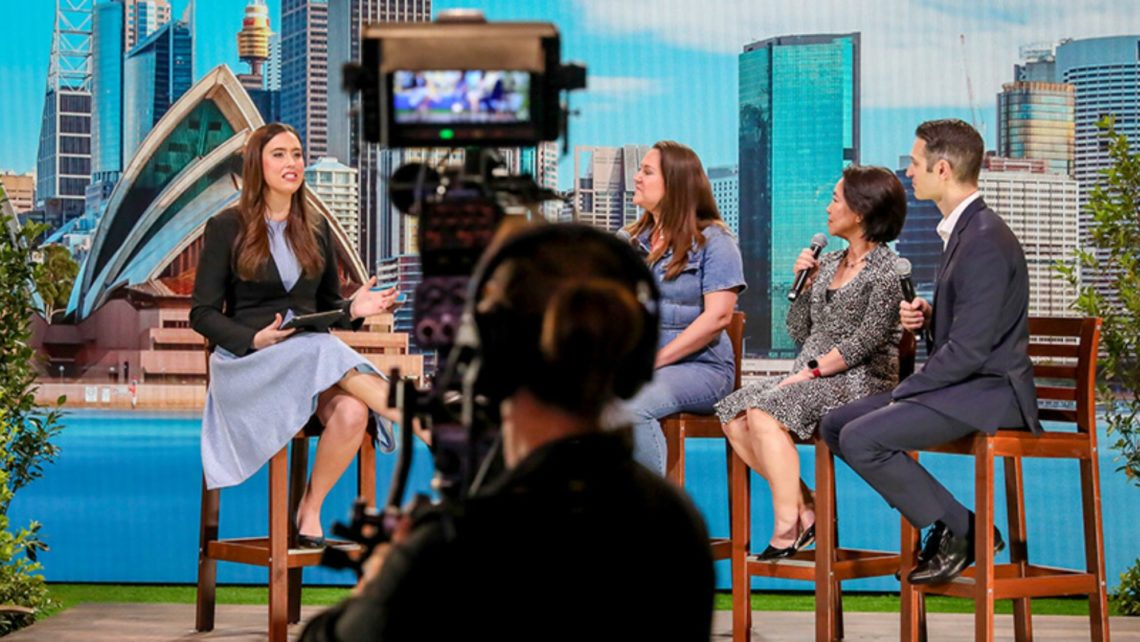 Following the COVID-19 pandemic, Salesforce was one of the first companies to pivot to virtual events, doing so for its World Tour event in early March.
"The safety and wellness of our employees, customers, and community is our number one priority," Salesforce said in a statement on its website. Virtual events help take away the need for attendees to attend physically and having to fly all the way to Sydney while still allowing them to benefit from the event content by making World Tour an online experience."
The event went off without a hitch. Salesforce says the one-day event online drew 1.2 million video views across social networks, in addition to the 80,000 livestream watchers.
The turnaround time, though, was maybe the most astounding aspect. In mid-February, the decision was reached to create the World Tour virtual-only.
AWS re:Invent 2020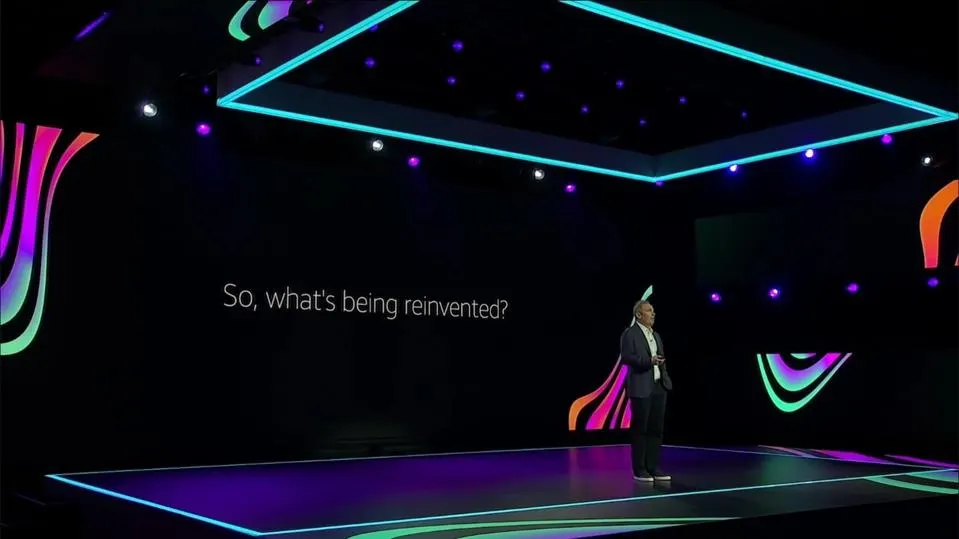 re:Invent is an Amazon Web Services-hosted learning conference for the global cloud computing community. Re:Invent is the most important conference in the business because Amazon is the dominating participant in the public cloud market.
The 2020 version took place entirely online over the course of three weeks. There were keynote addresses, product debuts, leadership and training workshops, a chat and networking tool for attendees, as well as DJ sets, a mystery video game, and other entertaining diversions to break up the learning.
The 500+ sessions at AWS re:Invent were divided into tracks. The broadcasts were timed to follow the daylight, thus they were repeated to accommodate different time zones. The sessions are available on the site on demand, and a second wave of videos will be released soon.
Adworld Online Marketing Conference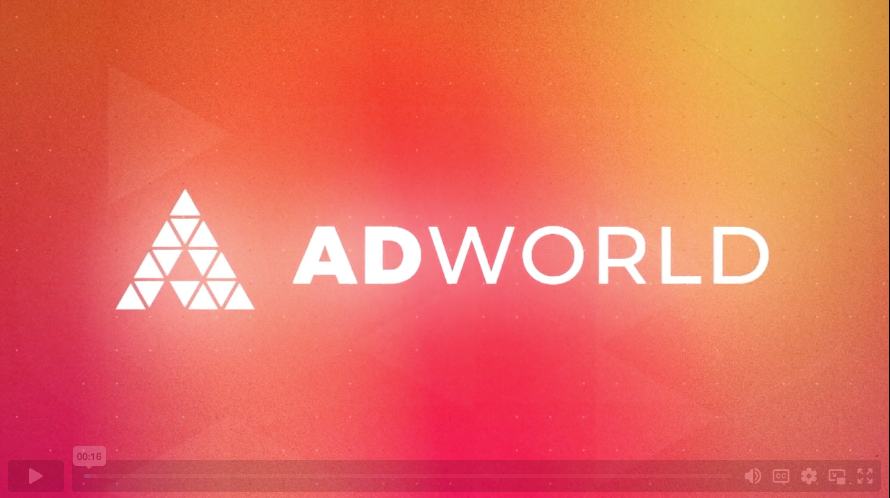 Ad World 2023 stands as the paramount virtual gathering in the advertising sphere, hosting a staggering 20,000+ attendees from over 160 countries for a two-day immersive experience on 29-30 March 2023.
Boasting 7+ focused tracks, this monumental event is set to offer insights from over 60 renowned speakers including luminaries like Seth Godin, Antonis Kocheilas, and Sofia Hernandez. Participants can expect more than a typical conference; it's akin to eight events combined, diving deep into subjects like AI in advertising, content marketing, and the future of advertising.
Beyond knowledge sharing, Ad World 2023 offers unparalleled networking opportunities with industry elites, one-on-one connections facilitated by a smart algorithm, and exclusive access to the Ad World Community.
Touted by previous attendees as a must-attend, and likened to the energy of Coachella but for a global digital audience, this IAB-approved event also contributes to professional development, offering up to 24 CE credits for IAB Certified Professionals.
With testimonials affirming its unmatched value, Ad World 2023 promises actionable insights, global connections, and innovative strategies to elevate your advertising game—all from the comfort of your home.
Google SheetsCon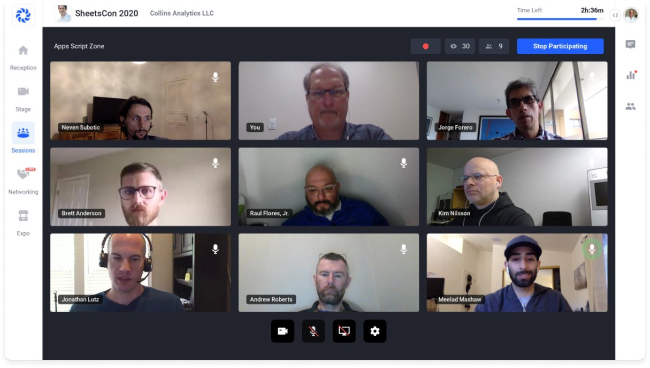 Unveiling the world's inaugural online conference dedicated solely to Google Sheets aficionados, SheetsCon 2020 brought to the screen deep-dive tutorials and insightful discourses by leading experts.
Amplifying engagement, the team integrated contests where attendees could take home exciting giveaways by simply sharing event experiences on social media or navigating through sponsor pages.
And for those treading the virtual waters for the first time, SheetsCon thoughtfully curated an introductory video guiding attendees through the event's myriad features, ensuring an effortless and enriched experience for all.
SBC Digital Summit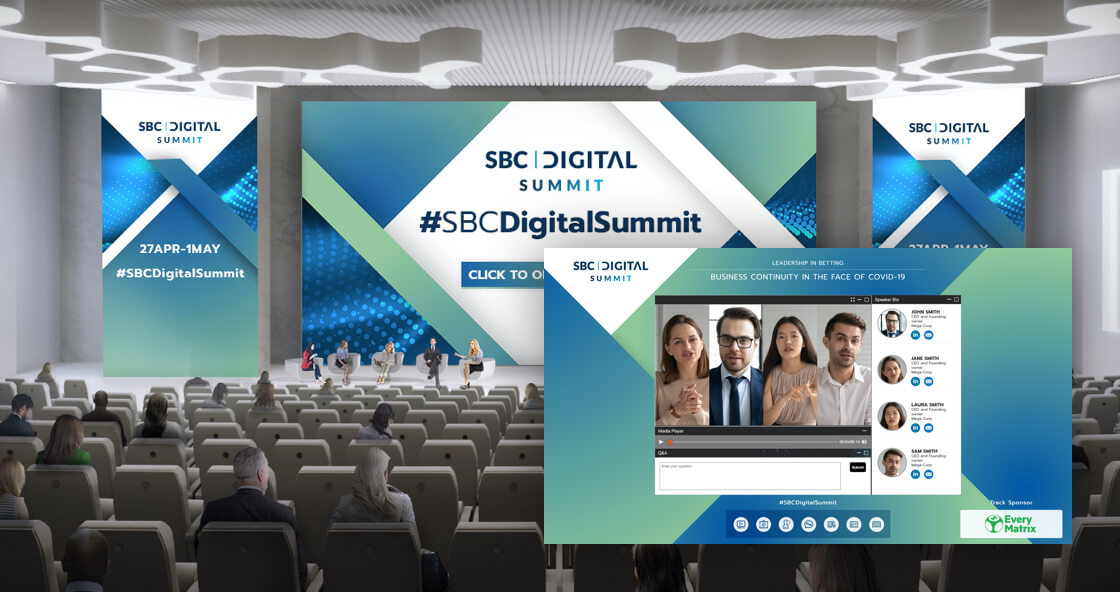 Branching out into innovative terrains of virtual venue, the renowned betting and gaming hub, SBC, ingeniously transmuted their signature summit into a holistic virtual arena, mirroring the nuances of a physical conference.
At the heart of this digital convergence was the Lobby, a gateway to diverse segments of the event. While the Auditorium ushered attendees to live sessions or a repository of on-demand videos, the Product Showcase became a focal point for product interactions and exhibitor engagement.
The Networking Lounge, furnished with a chat interface, sparked professional dialogues, ensuring attendees could immerse in the content and collaborations, undistracted by the digital medium.
Zoomtopia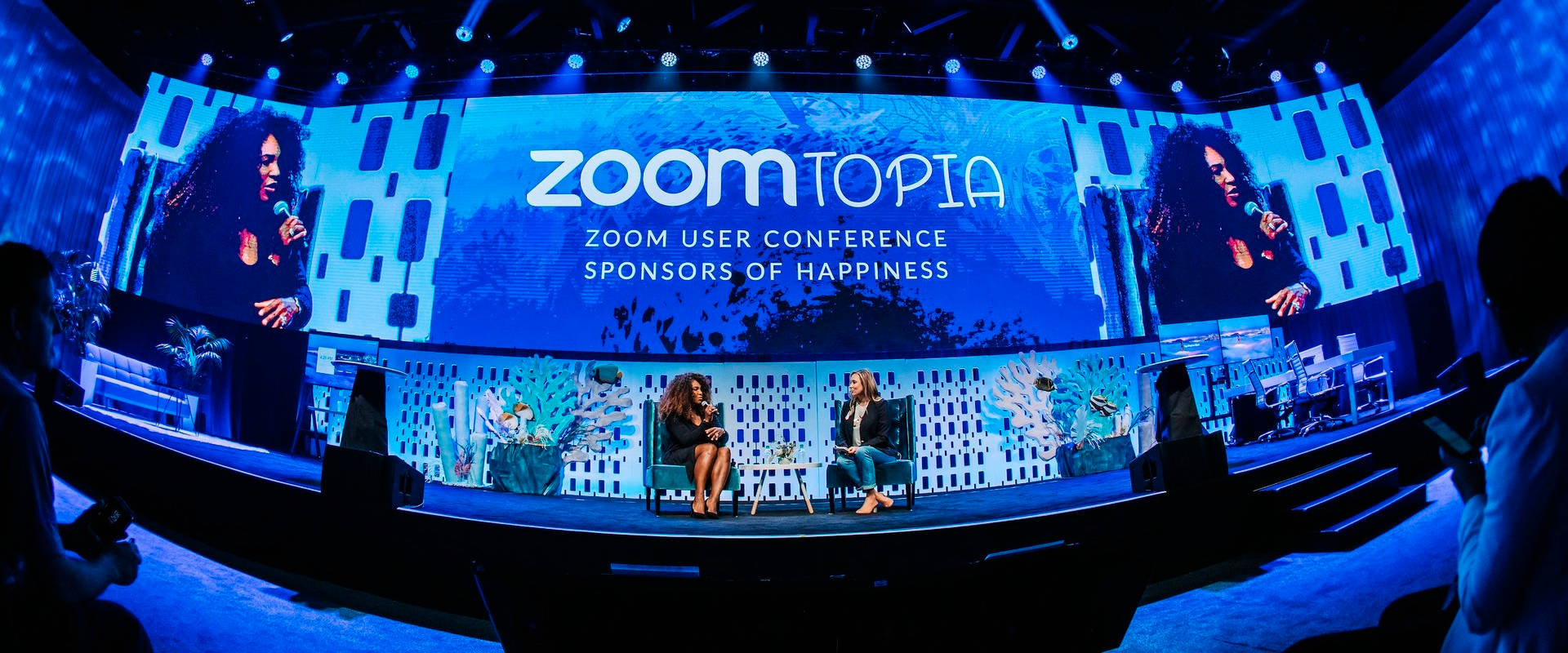 Amid Zoom's burgeoning popularity, New Yorkers Larry and Toby Milstein envisioned a unique blend of charity and technology – a virtual gala named 'Zoomtopia'.
As Vogue's Lilah Ramzi described, the experience mirrored a genuine ball with intricately crafted invitations, a curated guest list, live performances, signature drinks, and an esteemed host committee.
The gala's philanthropic undertone resonated deeply; every penny from ticket sales was channelled to the World Health Organization's COVID-19 Response Fund and the International Medical Corps. As Larry Milstein conveyed to Ramzi before the event, their endeavour was to transform a virtual space into a unified, memorable gathering, navigating the uncharted terrains of digital events.
The Milsteins' brainchild not only provided attendees with a sense of togetherness but also raised a commendable sum exceeding $20,000, all while incurring no organisational costs.
Converge+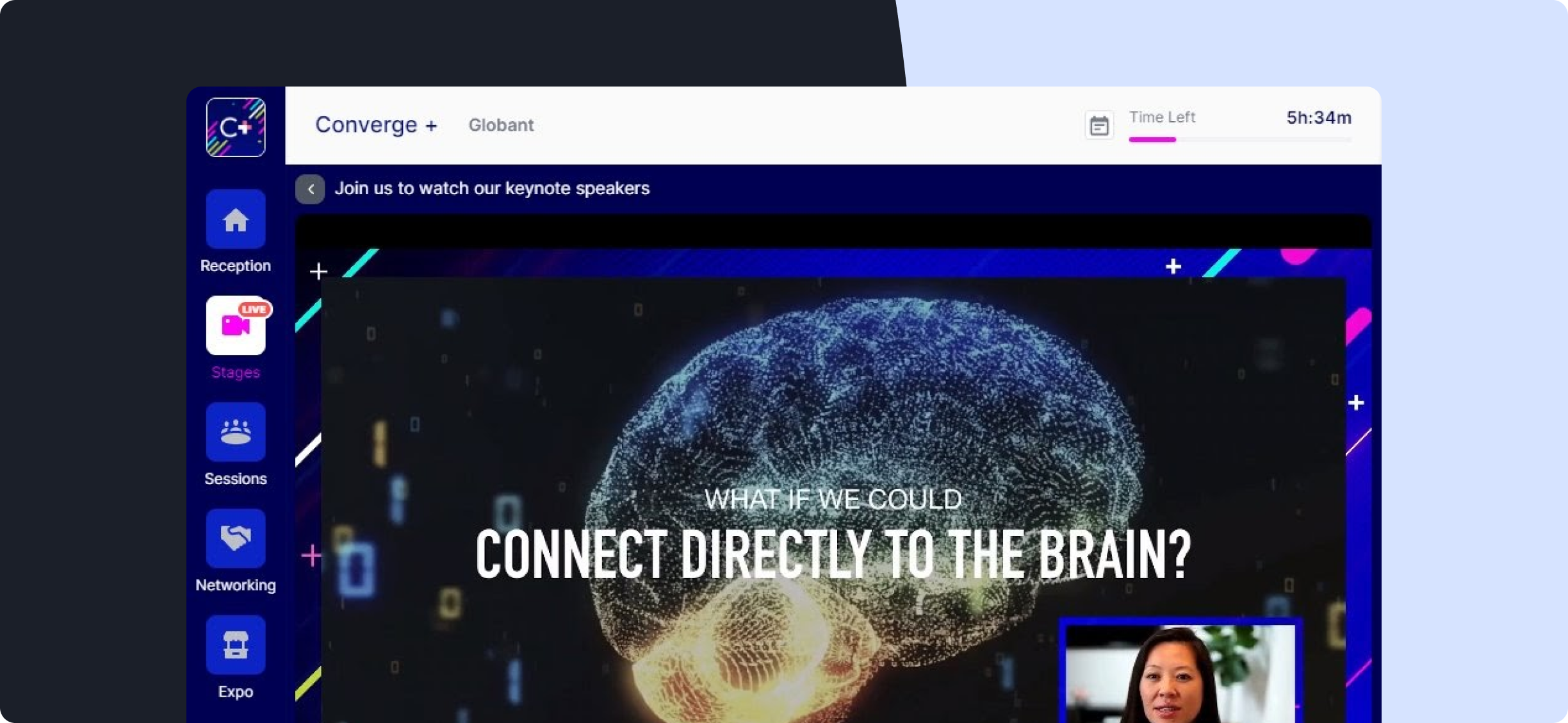 Globant, a tech titan from Latin America, is renowned for 'Converge', its lineup of executive symposiums spotlighting emerging technologies. In a bold move for 2020, Globant introduced Converge+, a complimentary digital gathering centred around augmented coding – a revolutionary approach to software development powered by AI.
This half-day digital rendezvous wasn't short on star power; it showcased insights from tech luminaries like Apple's co-founder, Steve Wozniak. Alongside riveting talks, attendees were treated to live technological showcases and personalised video networking opportunities.
The event drew an impressive crowd of over 10,000 virtual attendees. For those who missed out, Globant ensured longevity by archiving the event's rich content, making it accessible on-demand via their YouTube channel.
Virtual Music and Entertainment Festivals
Tomorrowland Around the World: The Digital Festival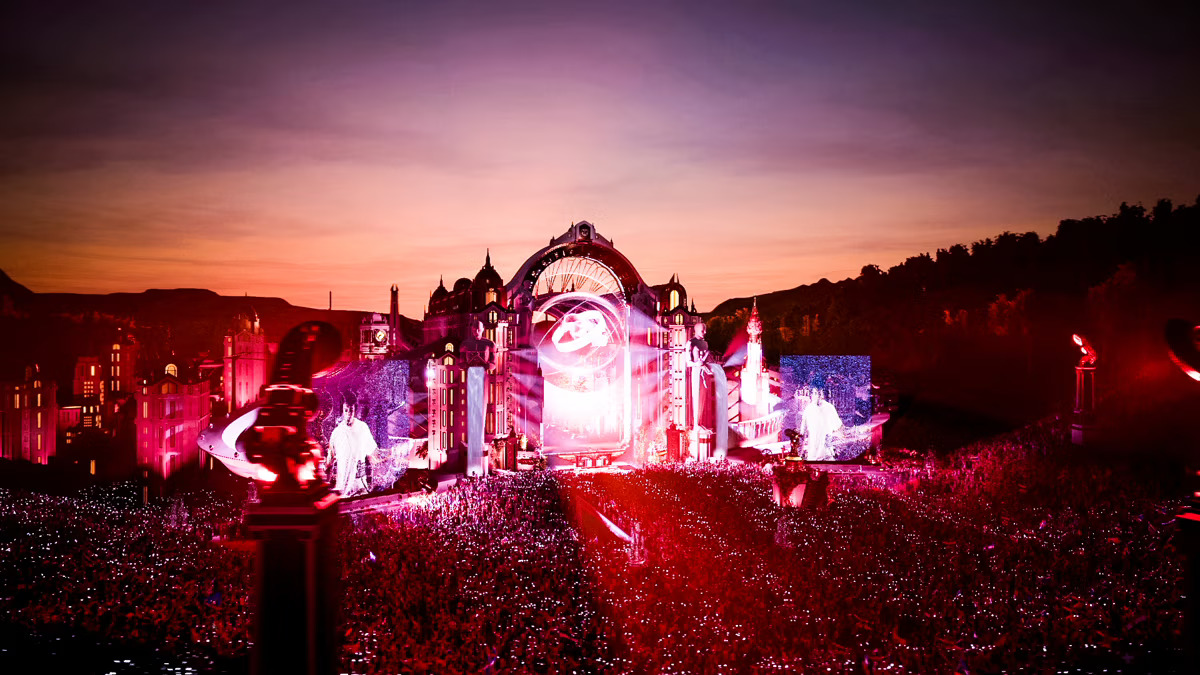 In July, the huge Belgian music festival joined the virtual events industry trend, providing spectators with a musical experience like no other. Tomorrowland featured "activities, seminars, workshops, games, and other interactive entertainment" in addition to concerts by popular artists including singer Katy Perry, and featuring DJs like Steve Aoki, David Guetta, and Martin Garrix.
During this esteemed festival, the artists performed on virtual stages in front of thousands of virtual fans on a virtual 3D island. Special effects, fireworks, laser shows, sound effects, and other elements were included, much as they would be at a real music festival.
#MuzikDiRumah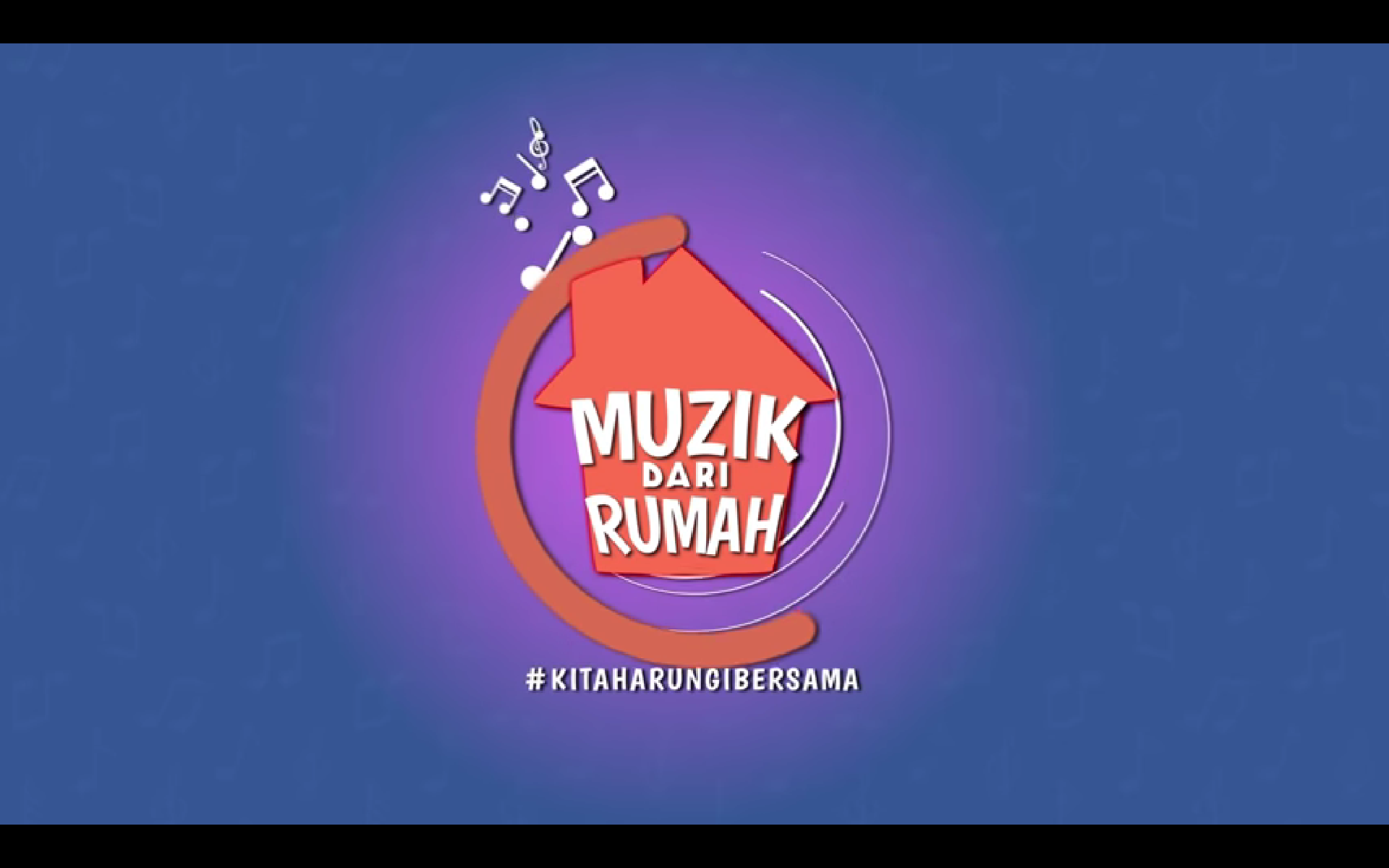 The Communications and Multimedia Ministry held a virtual concert #MuzikDiRumah with over 300 artists and musicians, inspired by the worldwide artists' #togetherathome project.
This programme featured Ayda Jebat, The Rain, and other artists in eight 45-minute mega concerts, 38 half-hour mini-concerts, and 84 performances, all of which were streamed live on their YouTube channel.
The campaign succeeded in encouraging Malaysians to stay home during the MCO by providing more digital entertainment. It also had a financial influence in terms of providing income to the artists and production staff.
Japan Expo Malaysia 2020 (JEMY 2020)
G-Yu Creative Team has been holding JEMY 2020 in Malaysia since 2017, and it has grown to become the largest Japanese trade fair in the country. Its goal is to expose Malaysians to Japanese culture, including arts, fashion, food, travel, and education while maintaining a positive relationship between the two countries.
On the 18th and 19th of July, JEMY 2020 was primed to go virtual via their YouTube and Facebook accounts. The online event comprised live demos, concerts, exhibitions, and online contests, and featured celebrities such as AKB48, Naomichi Hanazono, Le Velvets, and more.
The virtual event also included a partnership with GrabFood, which allowed Malaysians to order food from local Japanese restaurants and have it delivered to their homes.
Virtual Trade Shows and Expos
Invest Malaysia Kuala Lumpur Virtual Series (IMKL 2021)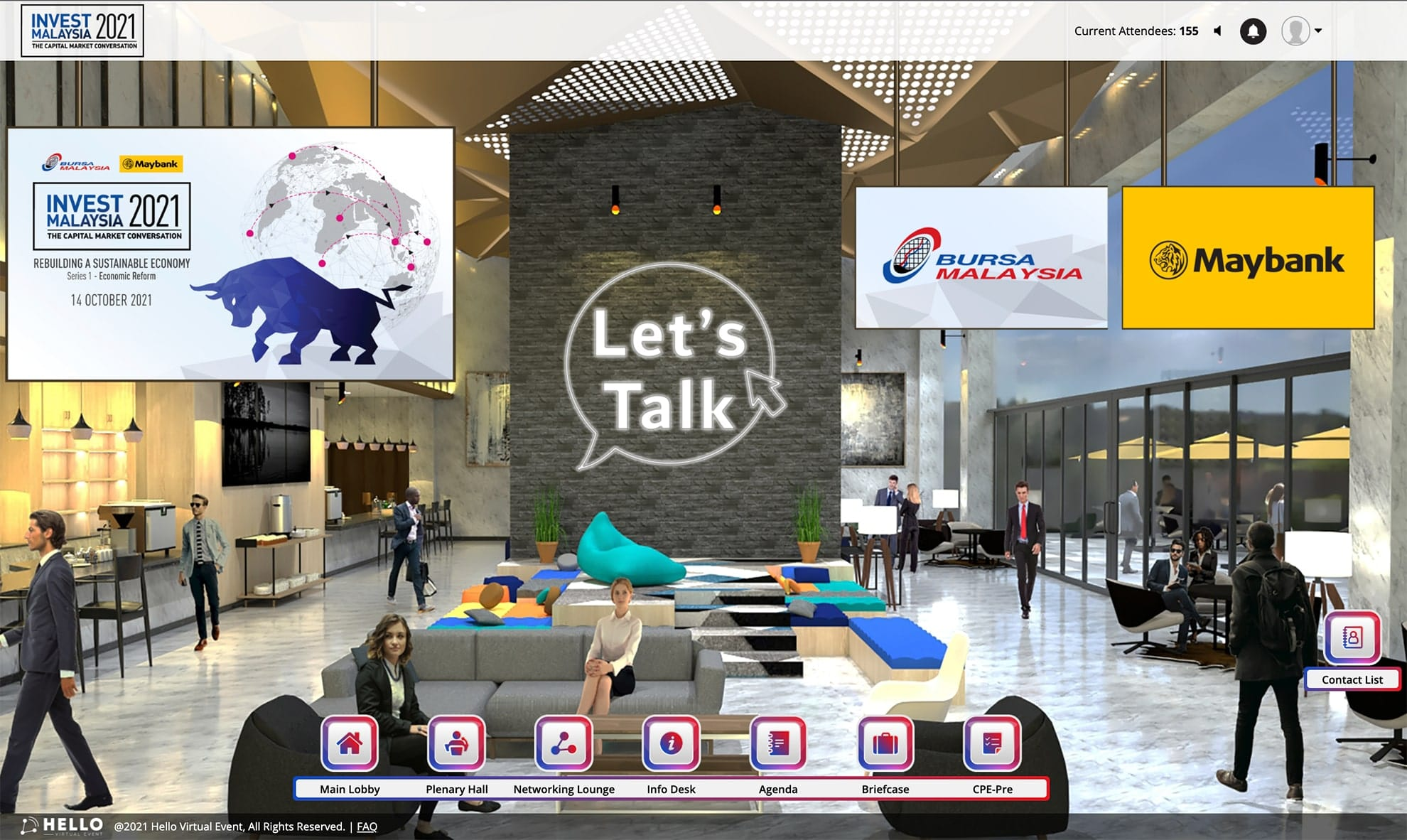 The Invest Malaysia Kuala Lumpur (IMKL) 2021, organised by Bursa Malaysia in partnership with a.c.e, demonstrated the resilience of the capital market industry by presenting its content through hybrid events, consisting of livestream conversations, panel discussions, and networking sessions.
Broadcasting from the meticulously selected Bursa Listing Gallery, which was equipped with state-of-the-art broadcast tools, the event saw an impressive participation of 1,500 key stakeholders. These included corporates, analysts, foreign fund managers, and institutional investors from across the globe.
IMKL 2021 adopted the theme "Rebuilding A Sustainable Economy," delving into economic reform and the government's strategies aimed at shaping a future-proof Malaysia. This ambitious vision explored the crossroads of both virtual spaces and physical events, striving to mould an environmentally sustainable economic trajectory.
Prominent discussions like "Economic Reform," "Reviving Malaysia's Growth Engine," and "Sustainable Growth," among others, were pivotal to the event's agenda. Each session, accessible on platforms like YouTube, not only garnered thousands of views but also elevated the discourse surrounding Malaysia's economic aspirations.
As the world gradually emerges from pandemic restrictions, IMKL 2021 served as a beacon, highlighting the innovative prowess of hybrid events in propelling Malaysia's capital market and fortifying its economic foundation.
Virtual Sports and Gaming Events
The NBA Restart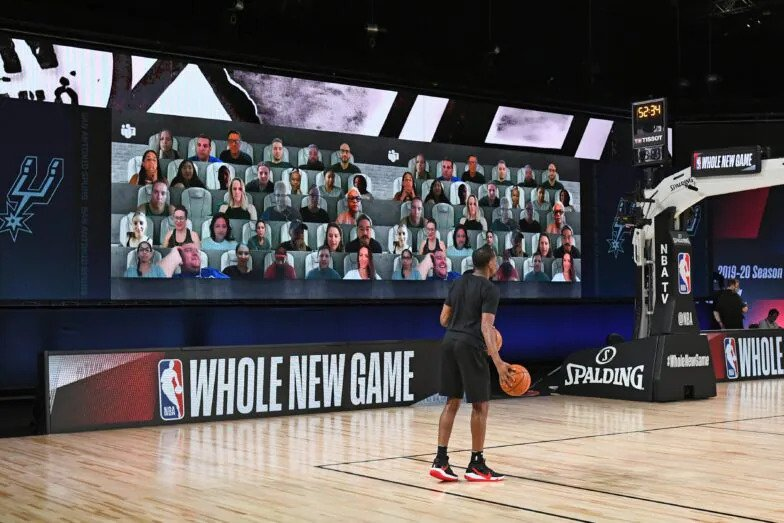 The 2019-20 NBA season, which began on July 30 after a four-month hiatus, has been anything from ordinary. The NBA had to utilise a different approach since the fans were not allowed to enter the league's "bubble" in Orlando to watch the games in person.
A new technology was used and the game is being projected on in-arena video boards for spectators, players, coaches, and anybody else who was tuning in from around the world to see.
Microsoft Teams' Together mode, which "uses AI segmentation technologies to bring people together into a shared context like a conference room, coffee shop, or stadium," was used to create this virtual fan experience. It was truly one of the most immersive virtual event experiences ever!
Sports Backers' Great American 5000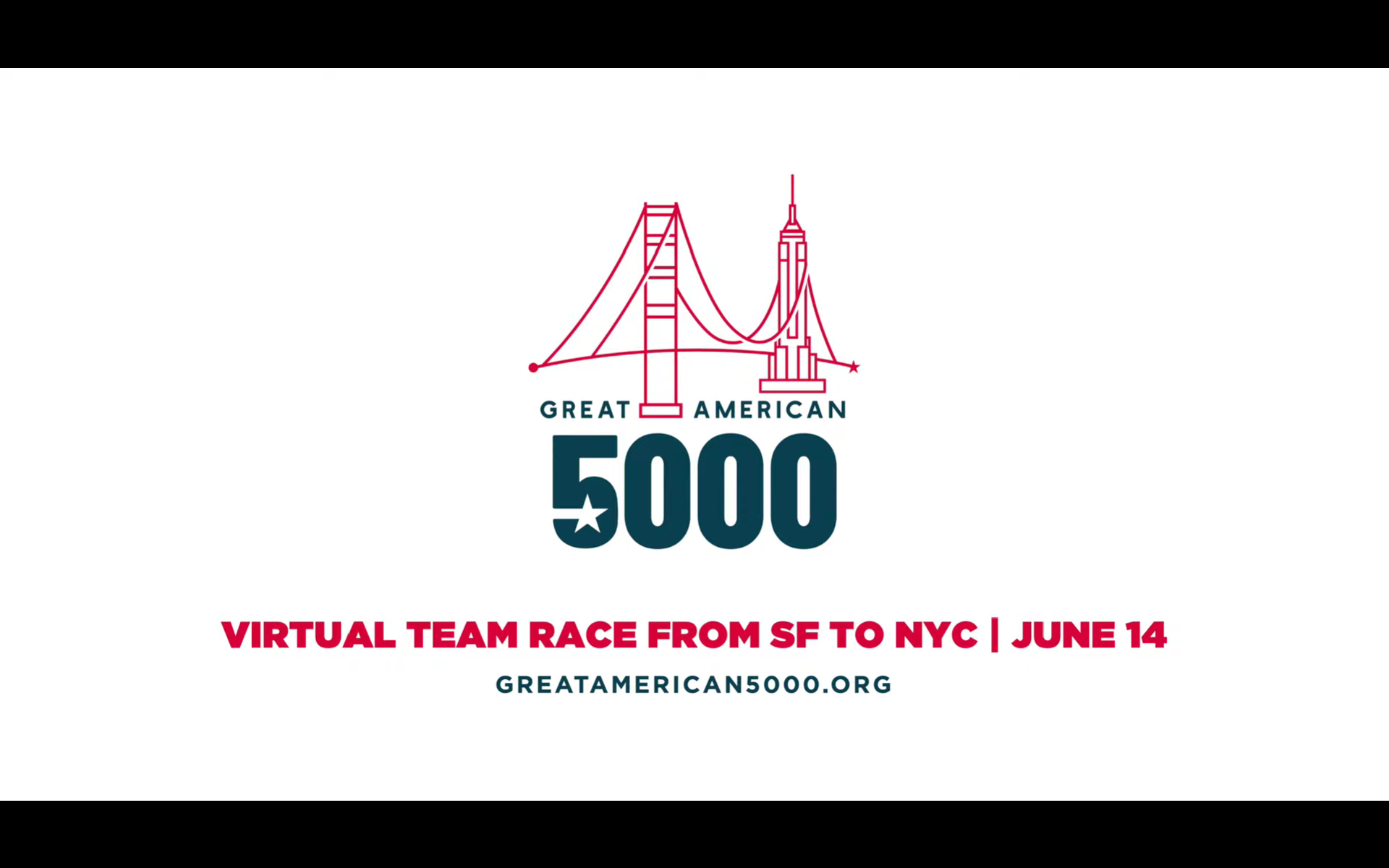 Embark on The Great American 5000, a unique virtual fitness odyssey stretching from the picturesque sights of San Francisco to New York's vibrant avenues. Designed for both athletic prowess and heartwarming charity, participants, in teams of 12 or 24, are tasked to traverse 3,107 miles (5,000 kilometres) from June 14th to September 14th.
This round-the-clock challenge encourages teams to keep moving, whether they choose to run, walk, or hike. With cutting-edge features like real-time progress tracking on a digital map, GPS integration via renowned apps like Strava and Map My Run, and daily leaderboards to ignite the competitive spirit, the event promises both exhilaration and unity.
Yet, it transcends mere athleticism: participants rally to raise funds for Feeding America, championing a cause beyond fitness. As Jon Lugbill, the Executive Director of Sports Backers aptly put it, this isn't just about achieving an athletic dream but also a profound mission to aid those in dire need during trying times.
Conclusion
All of these successful virtual events examples have one element in common. They employed a sophisticated and reliable virtual event platform such as Evenesis.
Evenesis is built to offer one-of-a-kind experiences at a large scale. It all comes down to your brand, community, and experience. Live, real-time, and on-demand video streaming, chat and networking functions, audience segmentation, and interactive elements are among the Enevesis platform's building blocks. The in-depth data and analytics features will provide you with a complete picture of your event's performance.